Your HVAC Will Thank You!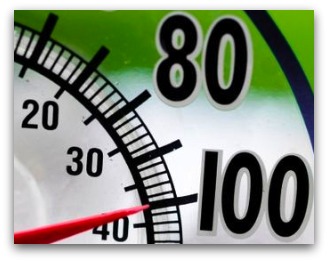 The weather is absolutely sweltering today here in Northern Virginia. It's 100 degrees outside as I write this. These temperatures are the time to close the windows and turn on the home's cooling system.  Your HVAC system sure will need a rest after the record-setting winter we just experienced and now the record setting heat wave!
With the weather as it is, now is a great time to have your Heating and Cooling system looked at by a professional. Winter will be coming soon, and—if this winter is anywhere near as cold as this summer is hot—you'll be thankful you had a professional make sure your  system is in good shape.
Looking for AC Maintenance, Sterling VA?
Many of our current customers can rest easy; they know we will be out in the upcoming months to perform the annual service as part of our Preferred Service Agreement. This will help minimize the need for AC Maintenance, Sterling neighbors! For our customers on our preferred customer service plan, the visit we make to their home and the checks we run on their heating and cooling system is completely included in their service agreement, so they have no payment to make for the system check-up. So what is a Preferred Service Agreement? What do they include?  Why are they valuable?
Climatic Preferred Service Agreement
For a minimal yearly fee, you can activate a service agreement with our company. We offer a Service Agreement plan that cares for your home's HVAC (heating and cooling) system.  We offer 2 – Comprehensive Service Tune-ups/Inspections, one in the spring and one in the fall (as well as customized plans) for all systems. And in the event you need repair, you get ten percent discount on all parts and labor. You also get:
Priority scheduling over non-planned customers
24-Hour Guaranteed No-Heat and No Air Conditioning Emergency Service
Qualified, reliable, expert technicians
Reminders by us when Spring & Fall Maintenance is due
Records of all maintenance and repairs performed
While those extra perks are nice, the preventive maintenance alone are reason enough to have a Service Plan.
Here's why…
The Importance of Service Agreements
It's sad but true that over time your heating and cooling system will lose efficiency and the ability to keep you home comfortable. However a service plan that includes preventative maintenance can help maintain a system's efficiency and prolong the useful life of the system. We can also spot small problems with your HVAC system before they become large, expensive repairs. So you can enjoy:
Lower utility bills
Increased cooling and heating capacity
Prompt emergency service
Prevention from minor problems becoming major problems
A longer life for your HVAC system.
Call Climatic today to discover the benefits our preferred customers enjoy, your HVAC will thank you.