Worth Reading
WHAT TO READ
Admit it, you know the benefits of reading are vast – for both children as well as adults. They can get expensive so borrowing them is the way to go. If you live in Loudoun County, you are in luck!
WHERE TO FIND BOOKS
With a Loudoun County Library card, you can borrow books, cds, dvds and more from one of the many branches. You can even borrow electronic books from the comfort of your own home. Best part – library cards are free and easy to obtain.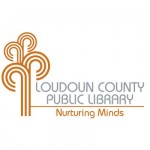 The Loudoun County Public Library System boasts 8 beautiful branches in Leesburg, Ashburn, Lovettsville, Middleburg, Sterling, Purcellville and Stone Ridge.  All are conveniently located so even if you reside in Round Hill, Hamilton or Bluemont one is not far.
Learn more about LCPL and all they have to offer at http://library.loudoun.gov/Default.aspx?tabid=328
READ AND RELAX
Back home with your bag of books? Grab a glass of iced tea, find a comfortable corner and read in your perfectly cooled home. Not cool enough, relax….give the team at Climatic Air Conditioning a call and we will take care of that for you!