When is the Right Time to Change my Air Filter?
Taking precautionary measures in maintaining your HVAC unit is essential in preserving its longevity. Most information tells you changing your air filter is important, but why? And when is the right time to change it?
Climatic has been serving Northern Virginia for 26 years by specializing in designing, installing and servicing complete comfort systems. We're dedicated to delivering the industry's best products and customer service through a dedicated team of professionals.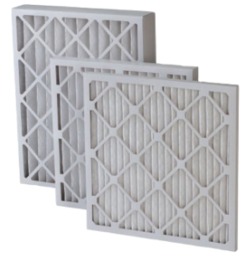 Make sure you're doing your due diligence in keeping your HVAC system up to date by checking your air filter every month or so. Otherwise, you leave yourself susceptible to problems. Please be aware that failure to pay attention to air filter can leave you with these issues:
Dirty Ducts
When your unit fires up, it sends air shooting through the ducts. Everything that's caked on to the filter travels with it, and then permeates your air vents and infiltrates the rooms of your house. Because of harmful allergens such as pet dander, dust and mold, what you thought were clean rooms are then filled with hidden germs. Changing your filter helps trap previously cycled air particles and gives your home fresh air.
Decreased Air Output
Your HVAC system is designed to flow a certain amount of air out of its system, and any impediment to that process can actually break your machine. Your system relies on taking in air to push out air, and the extra stress on your machine causes damage. Because your machine isn't taking in enough air, it tries to compensate. This inefficiency also drives up your bills as the extra work means it's using more energy to operate.
Mark Your Calendars
You can pretty much mark set a date for when it's time to change your filter. Every couple months is an optimal amount of time regardless of what brand of unit you have in your home. Replacing your filter is easy. When you do, examine to see if it's dirty. It should be dulled or gray from the air particles. If it looks brand new, there's a chance you didn't put it in correctly. If this isn't the case, something might be potentially malfunctioning with your unit, and you should call for an inspection or tune-up immediately.
If you ever have any questions, give us a call today. Not only do we provide fast and reliable service, we supply and install the country's leading HVAC manufacturers.