Thinking Cold Thoughts?
The AccuWeather.com Long Range Experts believe there is a significant chance for a particularly frigid winter in Northern Virginia in 2012-2013.


As you try and remain comfortable through this heat wave in air conditioned places, we at Climatic want to remind you that your HVAC system will be working hard to keep you cool and continue to work hard this winter to keep you warm. The average HVAC system in Ashburn (a typical Northern Virginia area) works over 3,000 hours per year. If you were to drive a vehicle for 3,000 hours at 60mph you would drive over 180,000 miles! That's a lot of "mileage" per year on your HVAC system.
Is your HVAC system prepared? Are you sure? Nothing in your house affects your comfort more than your heating and cooling systems. Yet unless the heater conks out during a blizzard or the air-conditioning goes on the fritz in the middle of a heat wave, many people ignore their heating, ventilation and air-conditioning (HVAC) equipment. When it's not kept in shape, even the best system can cost you.
A planned HVAC maintenance program is one of the best ways to ensure that you and your family can enjoy reliable, energy-efficient comfort in your home. We strongly recommend that our customers consider them, not only for peace of mind but also to reduce their energy bills … possibly up to 30 percent!
So just what can you expect from your annual HVAC preventative maintenance visit? Climatic includes several points of inspection for all our Northern Virginia clients, we adjust, clean or replace equipment as necessary, notify you of any needed repairs or problems we may detect and make recommendations for your home comfort needs.
How does this kind of preventative maintenance benefit your HVAC system, and ultimately, your home comfort? The bottom line for homeowners is this:
Savings: Annual maintenance typically more than pays for itself through higher efficiency, less utility overpayment, and reduction in repair or emergency service calls.
Peace of Mind: Annual planned HVAC maintenance helps to prevent breakdowns and extends the life of your HVAC system. In many cases we catch minor repairs before they become larger more costly ones.
Priority Service: Regardless of when a system failure occurs, customers with maintenance agreements receive priority service, even if it's the busy season.
Continuity: One Company maintains your system and gets to know your comfort needs. That way, you get to know the service technician, and he or she becomes more familiar with you and your equipment.
Better Home Comfort: When your HVAC system is working properly you feel it every day, in better comfort and improved indoor air quality.
Ensure extended warranty coverage: Many systems today have extended warranties that can cover parts and/or labor. Routine maintenance must occur for these programs to continue to offer coverage. Regular maintenance performed with a planned maintenance program satisfies this requirement.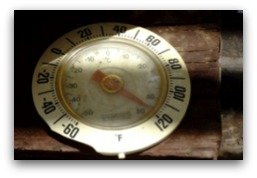 We try to make it easy for Ashburn and Northern Virginia area homeowners to maintain their HVAC systems, whether we are in a heat wave or talking about snowmageddon, Climatic is there for your heating and cooling needs. We offer same day service and automatic renewal of service when you have your equipment maintained annually.