The Importance of Regular HVAC Maintenance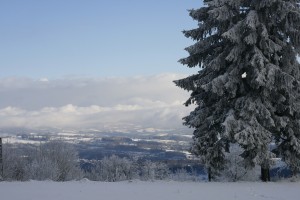 Snow is falling across Northern Virginia right now and for most, that means their heating system has kicked on. Your heating system has probably been dormant for some time and, since the weather has been so inconsistent lately, chances are that your heating system has not had the opportunity to run for an extended amount of time.
Performing maintenance on your heating and cooling system is a necessity as winter approaches. By the time that most people realize that there could be a problem with their HVAC systems, it is already too late. The damage could be a financial burden and could also leave you and your family without heating or cooling for an extended amount of time.
A few of the items we inspect and perform regular maintenance on can be found below:
HVAC Maintenance Checklist
• Check/Change the Filter
• Oil the Motor as Necessary
• Check for Fuel Leaks
• Check for Carbon Monoxide Leaks
• Test Safeties
• Check Electrical Connections
• …for the full list, click here.
As you can see, some of the items we check are not purely based on comfort – they are based on the safety of you and your family. Checking for fuel and carbon monoxide leaks in your heating and cooling system can save lives.
The efficiency of having regularly scheduled HVAC maintenance can be easily seen. By inspecting your systems duct work and mechanical components, we'll be able to make sure that your home is receiving the heating and cooling that you are paying for. Home owners that do not have scheduled maintenance can often see their electric bills skyrocket while their homes continue to maintain an uncomfortable temperature. Homes often have faulty duct work that allows heat to escape, and only a fraction of the heated air you are paying for actually makes it inside the home.
By calling Climatic Heating and Cooling and scheduling HVAC maintenance, you will become a preferred service customer. You will also be able rest assured knowing that your home is ready for a long winter and that your family is safe inside.