How To Stay Cool in Your House This Summer Without Turning On Your A/C
Humankind has been battling the heat of summer for years with many tricks. One of the more recent technological advancements in human history to combat this problem is the use of an Air Conditioner. But one problem that comes from fighting the temperatures is the cost associated with running your unit.
Expenses are three-fold. First, you are paying out the wazoo for monthly utilities to keep your house cold. Second, you're burning precious natural resources keeping cold temperatures. And finally, you're wearing down your machine, causing depreciation. Here are a few suggestions on how to stay comfortable in the summer months without draining your bank account.
Isolate Unused Rooms — By the same token, restricting the airflow to vacant rooms of your home, such as a spare bedroom, basement, or secondary wing of the house will stop airflow from permeating rooms that don't need cooling. Shutting your vents can have the same effect as well.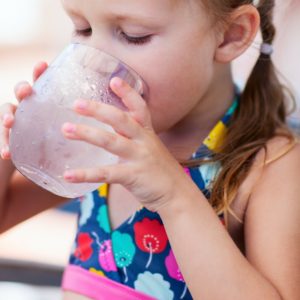 Drink Water — Body heat is more of a product of what you're drinking rather than the heat outside. Make sure you're extra hydrated to ensure you're staying cool this summer by drinking tons of fluids.
Shut Your Blinds — A tried and true way to keep the heat out, closing your blinds deflects light rays from entering your house. This technique is especially important if your home doesn't have Low-e windows, which block the infrared and UV rays that contribute to much of the hot air that enters your home.
Open Your Windows at Night — When the heat goes away at night, use the opportunity to open windows to lower the temperature while you sleep. Keeping windows open at night lessens the use of your machine and also gives you the chance to get some fresh air.
Cook Outside — Grilling is great for countless reasons, but one big one is keeping off your oven and making your kitchen a heat source. By heading outside to cook, you're not only getting great tasting food but also you're also eliminating extra warmth in your home
So don't overuse your HVAC unit when you don't have to. But if you do, be sure to call us at Climatic Heating & Cooling, Inc. to fix any issues that arise.
Thanks for reading and stay cool, Virginia!