Spring Cleaning for your Air Conditioner
One of the most important tasks you can put on your list for spring cleaning is to check up on your HVAC unit. As the biggest source of airflow in your house, having a healthy system means clean, fresh air circulating throughout. Failure to maintain your HVAC system can breed an unhealthy atmosphere for you and your family.
Here are a couple major issues you need to pay attention to: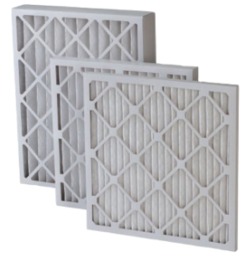 Filters — Be honest. Are you doing your best to keep regular on your air filter changes? It's easy to forget to swap out your filters as consistent as the manufacturer's warranty suggest. How bad can they be if you let them slide for a couple extra months, right? The truth is missing filter change dates can severely damage your system. As your filter becomes impeded with dust and dirt, your machine works overtime to push air through. This unnatural exertion gives license to worn-out parts, which leads to expensive fixes and potentially a complete system overhaul.
Secondly, the stale winter dander and dust is very harmful to your health as allergens and harmful toxins can pollute your air. Nothing is better than opening up your windows in the springtime and having fresh, natural air permeate your space. By changing your filters, the air circulates without mixing with the dirt leftover in your filters in winter. Is your house really "spring clean" without changing your filters?
Ducts — Another critical element of a healthy home ecosystem is to check your ducts. The freeze/thaw in our state can work your ducts overdrive, and damage might be done. Check for holes and consult with a duct worker if you feel mildew or water might be a problem in your home. The only way to fix the problem is to clean it, so be proactive if you want to ensure good air quality.
At Climatic Heating & Cooling, we understand how essential having a clean and functional air conditioner in your home can be. We've served northern Virginia for over 26 years with installations, designs and service calls for comfort systems of all kinds. Our highly trained technicians provide fast, reliable service, and are on call for emergencies 24 hours a day, 7 days a week. Schedule an appointment with us today!