Smart Spring Landscaping
This weekend, April 18-19, is the 25th Annual Leesburg Flower and Garden Show!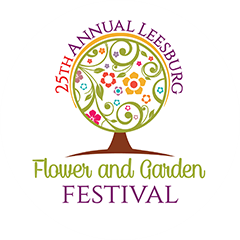 Tens of thousands of people (and their dogs) from all over Loudoun County will descend upon the streets of downtown Leesburg. Adults from Ashburn, little ones from Lansdowne and even happy families from Hamilton all visit.
COOL LANDSCAPING
Landscaping adds curb appeal to your Purcellville home. The right landscaping can keep your Brambleton home cool without having your HVAC system working overtime. Opt for trees with a dense canopy so they offer more shade. Vertical vines will help cool the walls of your home from late afternoon sun when planted on the south side of the house.
Care for your condensing unit by erecting a barrier on the south, east and west sides of it. This will create less work for your Carrier unit. Just be certain that you keep the shrubbery cut back so it doesn't interfere with the unit and allows our technicians access when they perform their annual maintenance.
ENJOY THE BEAUTY
Now that the hard work is done, head inside, pour yourself a tall glass of tea (and use a lemon from one of the local Lucketts farms) and enjoy the beauty of your landscape and the cool of your home.