Routine HVAC Maintenance Schedule – What to Do and When
HVAC systems are large and complex with many moving parts, each relying on the other to make things work. When something goes wrong, it can be very costly to repair. Fortunately, it's not difficult to keep these systems in good shape with routine maintenance. The following are several different tasks homeowners should do monthly, seasonally and annually to keep their HVAC systems running perfectly.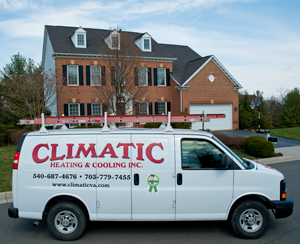 Monthly Maintenance:
To prolong the life of your HVAC unit, make sure it stays clean. It is very important to make sure environmental factors are not interfering with its performance. Examining the machine and clearing it of environmental debris such as grass, leaves, pollen, and excessive dust will allow it to maintain optimal functionality.
Make sure to take a look at your refrigerant lines. These lines carry the refrigerant throughout your machine and are crucial to its successful operation. Inspect these lines monthly to ensure there is no damage, leaking, or other factors that may be damaging the integrity of the lines.
Seasonal Maintenance:
Make sure to prepare for summer and fall changes. As summer approaches, be sure to turn off the water that feeds into the furnace humidifier. When fall comes around, this water can be turned back on once the humidifier's filter has been changed.
One of the easiest ways to ensure a solid running HVAC is by simply keeping your filters changed. Even the highest quality filters need to be changed on a regular basis to keep your air conditioning system running smoothly. Regularly changed filters cut down on excessive strain and minimize the need for repairs.
Annual Maintenance:
Every year make sure to clear your AC drain. It can become clogged throughout the year, so it is important to clean it out annually, using a mixture of bleach and water.
Look down and inspect the ground your unit sits on. As foundations and ground are susceptible to shifting, it is good to perform an annual inspection on the ground that holds your AC unit. If the ground is stable, firm, and level you can rest assured that your unit is well placed for another year. If it has shifted, it may be in your interest to call a professional to reinforce the foundation.
Some maintenance is as much about safety as it is about a well-running machine. Make sure to replace the batteries on your carbon monoxide detector. While they may not have completely died, the batteries on your carbon monoxide detector should be replaced each and every year. Carbon monoxide can be highly dangerous, so it is better to play it safe when taking measures to ensure it is detected in your home.
For more information and maintenance tips or for questions regarding repairs, contact our expert staff at Climatic Heating & Cooling. We look forward to helping you keep your home comfortable in every season.