It's Not Too Late Loudoun County for Summer HVAC Maintenance
STOP PROCRASTINATING
The dog days of summer will soon be upon us here in Loudoun County. You know this and yet, still haven't had your HVAC system serviced. We understand. We know you are busy with work, end of year activities for the kids and vacation planning. Consider this your last call!
MAKE TIME FOR MAINTENANCE
By now, chances are you have had an opportunity to turn on your air conditioner. How did it feel? Did it take longer for the mercury on the thermostat to drop in your Lansdowne or Brambleton home than it did last summer? Regardless of whether you have a Carrier or Mitsubishi unit, it needs some TLC! Contact us today and we will schedule one of our trained technicians to come out and service your unit!
JUST DO IT IN JUNE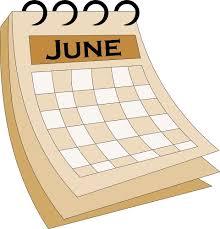 Servicing your unit NOW may prevent a breakdown and a costly repair in the heat of the summer. Be prepared for whatever temperatures Mother Nature has in store for Loudoun County and schedule your appointment today!