HVAC Replacement in Lansdowne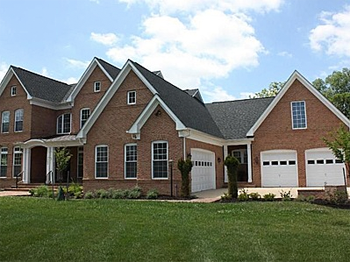 If you live in Lansdowne community of Leesburg and your heating ventilating and air conditioning (HVAC) system is 15 years old or older, it may be time to consider installing a new more energy efficient heating and cooling system. When frequent repairs and your energy bills increase, or your unit takes longer than normal to heat or cool your Lansdowne home, replacing your 15-year old HVAC system with a qualified, high-efficiency model could cut your cooling costs by as much as 30 percent.
It's important to ensure that all parts of you Lansdowne HVAC system work properly, and though it may seem like replacing only the outdoor or the indoor unit of the HVAC system could save you money, it could actually contribute to problems later when the older parts of the system are not compatible with what is being installed. Any new parts should match as closely as possible to the existing Lansdowne HVAC system.
From the professionalism of our engineers, to the dedication of our field personnel, we are dedicated to delivering you the best.
For example, ill-fitting duct work, when its leaky or restricted could affect performance and may not be sized for your new heat pump. Our Climatic certified technicians can help you determine if your ductwork is properly sealed and insulated and is the appropriate size for your new system.
It is also very important that your new system is the right size for your home. Our on staff mechanical engineer can perform detailed calculations and determine whether your new HVAC system is the adequate capacity and provides the correct distribution of air to each room.
We can inspect your Lansdowne home HVAC system and explain all of your options. Lansdowne annual pre-season checkups can help you avoid a costly emergency repair bill when the weather turns unseasonably cold or hot and put you ahead of the crowds when its time to replace your unit.