HVAC Fall Maintenance Tips
When temperatures cool and our minds turn to fall, we think of the classics: football, leaves, sweaters, and Halloween. HVAC maintenance might not make your list, but it probably should. Learn why fall maintenance is important – and what you can do to prepare for the coming season.
Start With an Ounce of Prevention
Are you already shivering, thinking about your winter heating bills? Take the edge off with some simple preventive measures around your home. Changing your air filter is easy and affordable. Your filter helps assure air quality. Vacuuming around your vents will ensure proper temperature regulation throughout your home. Replace your air filter at least once every three months – and even more often if you share a home with pets.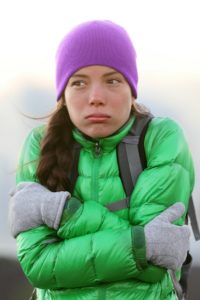 Schedule a Routine Inspection
Your air conditioner and heater, much like your vehicle, require routine tune-ups to ensure they're running at max capacity. Schedule a fall maintenance call with a HVAC specialist. These are the types of services you can expect from your visit:
Lubricate all moving parts to ensure efficiency
Tighten connections, both gas and electrical
Inspect all gas lines and terminals for signs of damage
Measure airflow through system to maximize efficiency
Calibrate all controls
Check for leaky and damaged ducts, repairing as necessary
Clean the condensate pan, flushing all drains
Check burner assembly and ignition for flaws
A comprehensive maintenance check will fix minor issues and alert you to potential new ones. Remember, it's more convenient to fix small problems now, than deal with a major breakdown in the middle of winter.
Is It Time to Replace Your Heater?
An HVAC specialist will give you some idea of the health of your heater and other HVAC equipment. While it may seem like an undertaking, replacing your aging unit with a newer model may be more efficient in the long run, saving money on your energy bills.
Consider a Programmable Thermostat
Looking for more ways to save energy on your utilities? A programmable thermostat pays for itself in energy savings. Have it set low while you're at work, but back at a comfortable temperature by the time you return home. It's convenient and cost-effective – the best of both worlds.
Autumn HVAC maintenance should be a part of your seasonal activities. Winter is just around the corner: act now to ensure a warm and comfy home. For information about our HVAC systems, or to schedule your maintenance call, contact us.