Ensuring Clean Air Quality in Your Home
Dirty ductwork and air filters can lead to sinus problems, allergies, asthma, and even respiratory infections. So if you've been coughing and wheezing throughout the year, it might not just be outside allergies, you might be allergic to your own home! Here are a few ways to clean the air in your home.
Increase Ventilation
When you think "ventilation," you probably think about opening a few windows and letting a breeze in, right? Actually, this can do more harm than good. Outdoor air contains allergens, emissions from cars and trucks, pollution, and even mold. Trickle ventilation is actually much more effective and much cleaner. It's a screen that adjusts to fit most windows and is triple-filtered, cleaning the air as it comes in.
Use a HEPA Filter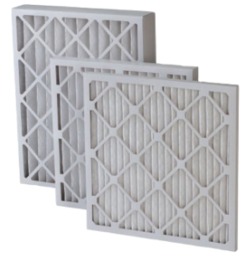 Your air conditioner does a pretty good job of filtering out particles in the air, if your filters are clean. A dirty AC filter is the quickest way to stale air. Switch out that old filter for a new HEPA (high-efficiency particulate air) filter sized to match your AC. HEPA filters are specifically made to catch every last little particle in the air. You can also purchase a stand-alone HEPA air cleaner, like our Infinity Air purifier.
Have Your Ducts Cleaned
Contaminants in the air travel through your HVAC unit and are re-circulated between 5 to 7 times per day. This causes a buildup of pet dander, dust, chemicals, and dirt floating through the air. Having your ducts cleaned regularly will remove this buildup, keep your HVAC system working, and keep your family healthy with clean air quality.
Climatic Heating & Cooling offers affordable and thorough duct cleaning service. We clean the supply and return networks separately, using a HEPA-AIRE vacuum. This vacuum loosens and sucks up dirt and debris inside the ducts. Then, we use an air compressor to push out any extra dirt in the branches of the main duct and the main duct itself. Finally, we clean the coil, motor, and blower compartments.
Cleaning your air ducts is just as important for the outside world as it is for your home. Some of the air that circulates through your HVAC system is vented outside. If that air is full of contaminants, your HVAC system is pumping them right into the environment. Likewise, dirty air ducts can make your system sluggish and inefficient. Having them cleaned will increase energy efficiency, which is good for the environment and your wallet.
Contact Climactic Heating & Cooling in Leesburg, VA to learn more about our in-depth duct cleaning service.