Duct Sealing or AC Maintenance?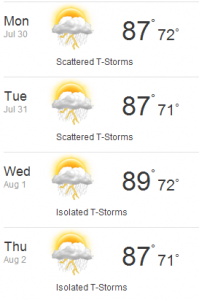 The heat is returning to Northern Virginia with a vengeance. Just when we thought it had left the area for good, it's back, and it's bringing a slew of thunderstorms with it. As the humidity rises over the next week, pay attention to how often your air conditioning turns on. If you notice that it is turning on more than you would like, or if you can simply look at your electric bill and see the impact, chances are you may need duct sealing.
Do You Need Duct Sealing or Air Conditioning Repair?
If you have had your air conditioning repaired recently or have just paid for new AC installation, your home's duct system might be the problem for your high electric bills. When ducts aren't properly sealed around each connection the cool air escapes through your attic and interiors of your home rather than reaching its intended destination. To sum it up, you are paying for air that isn't reaching you.
That shouldn't be the case. Climatic Heating and Cooling will come do a thorough inspection on your home's duct system and seal any cracks and leaks along the way. This will increase the air flow to your home, keep your home cooler longer, and cut the price on your electric bill.
For those homes that DO need AC installation or air conditioning repair, Climatic offers those services as well. Our certified technicians are the best in the business and have been providing HVAC services in Northern Virginia for over 20 years.