Duct Sealing – Escaping a Cold Home & a Giant Electric Bill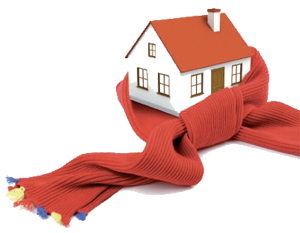 As the holiday season approaches, Christmas and Hanukkah shopping, vacation planning, cooking and cleaning can all add up to become one incredibly overwhelming schedule.
With family coming in from out of town and friends coming over for dinners and football games, creating a comfortable space for your guests is a priority.
The holidays, of course, bring cold weather, and no one likes to be freezing cold in their own home. The heat turns on and is often forgotten. That is … until you receive your electric bill.
Why is Duct Sealing Important?
Many people find the amount on their electric bill to be staggering. Even if you have been moderating your temperature levels, you still may see a spike in the winter season. One of the reasons is that your homes duct work, most commonly found in the attic or basement, wasn't sealed properly when it was constructed.
As the warm air circulates through your home's air ducts, the poor sealing and construction allows the air to escape through the cracks before it ever reaches the interior rooms of your home. Heating your home can be expensive and when only a fraction of the air is actually making it into the house, your heating system has to do twice the work to maintain your desired temperature.
Although we have had a warm winter so far in Northern Virginia, the weather will cool down in no time. Before you turn your heating bills get out of control this winter, let Climatic Heating and Cooling check your home's duct work to ensure you're not overpaying this winter season. We will do a thorough inspection of your heating and cooling systems and seal the cracks around the duct's joints and braces where warm air typically escapes.
Duct Sealing and General Heating and Cooling System Maintenance
In addition to inspecting and sealing your home's duct system, it is wise to schedule general maintenance this time of year. Not only will we find and correct problems with your current heating and cooling system, but it will also save you financially in the long run. Having a critical piece of your heating system break during winter can be extremely costly and can put your family in an uncomfortable situation that can last days or even weeks depending on the severity of your system's problem.
Call Climatic today, because the last thing you need to worry about this holiday season is a massive electric bill or an ice-cold home.