Cleaning for a Cause: Air Duct Style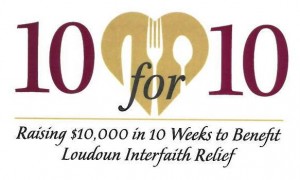 SUPPORTING THE LOUDOUN COMMUNITY
Loudoun Interfaith Relief has launched a fundraising campaign called "10 for 10." Through this 10 week campaign, they hope to raise $10,000 to support the Summer Pack program. This program provides extra food to families of school aged children during the summer to supplement the free or reduced breakfast/lunch provided by the schools.  Climatic is proud to live, work and play in Loudoun and therefore proudly supports this effort!
ATLANTIC DUCT COMPANY: OUR PARTNER
We are partnering with Atlantic Duct Cleaning for this program! Climatic will book air duct cleaning appointments on behalf of Atlantic.  When we do this, an Atlantic technician will perform the work, but we will schedule, confirm and invoice the customer.  The rates will be same as offered by Atlantic; Climatic does not charge more for booking the service. For each appointment successfully completed, we will donate $25 to LIR. Additionally, Atlantic Duct Company will match that donation! Just think, for each house that has clean ducts, LIR will receive $50!
ALL APPOINTMENTS MUST BE BOOKED THROUGH CLIMATIC at 703-779-7455
CLEAN YOUR DUCTS AND SUPPORT YOUR COMMUNITY
Atlantic uses state of the art equipment to ensure a positive experience by its customers. Clean ducts mean cleaner air is moving through your home. Their technicians are fully trained and they take pride in their work just as our own team does in its.