Choose the Best Loudoun Has to Offer
SO MANY CHOICES
Living in Loudoun County we have a plethora of choices when it comes to retail shopping, restaurants and even, service companies. While this is a blessing, it does present a challenge. How do you choose which shops to patron and what service companies to put your trust in? Should you get your hair cut at that cute shop in Lovettesville or shop at the mercantile in Hamilton? Then there are the bog box shops in Leesburg, Ashburn and Sterling – do you go there over a smaller, locally owned shop in Bluemont or Paeonian Springs?
FOLLOW THE NEWS
Talking to friends, neighbors, and even reading online reviews will give you some idea of what to expect. Do you really want to trust such a small number of people? Thanks to local paper, "Leesburg Today," you hear what a large sampling of locals have to say.
Nominations were made and votes were cast, and then, the "Best of Loudoun" was announced! Sure, those that didn't win are fine companies, but these are the cream of the crop.
BEST OF LOUDOUN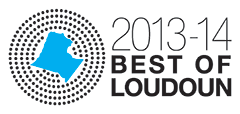 The team at Climatic Heating and Air Conditioning is proud to have won in our category and are pleased to know that our clients took the time to vote for us.
Visit the winners list!www.leesburgtoday.com/more_a/special_sections/best_of_loudoun/
And, remember – if your HVAC system needs maintenance, repair or replacement, give us a call!