Batteries Can Sometimes Be Your Thermostat's Worst Enemy
A common (and understandable) fear many homeowners have with their HVAC unit is when it breaks during times of extreme heat or cold. Now that the majority of the United States and Virginia is fully entrenched in winter, the threat of living in a house without a proper heating system is scary. Not enough layers in the world will make you comfortable when freezing temperatures permeate your space. And almost as scary is the thought of having to shell out big bucks for a system overhaul, especially after the holiday season.
Never fear, because Climatic is here to give the Leesburg and Northern Virginia area professional service and expert advice when times seem bleak. We service every make and model of HVAC unit with a team of highly skilled mechanics.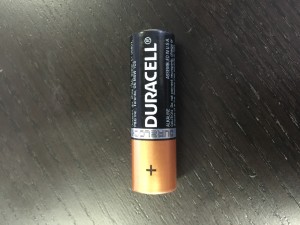 While we specialize in all things heating and cooling, sometimes the problem with your unit is a fix as easy as picking up the phone. One of the first things we tell people who call in a panic about their heating system not working, is to check the batteries in their thermostat.
As your thermostat shuts down, your system doesn't have any means to interpret what the temperature is inside your house. When this happens there might not be anything wrong with your system, but time for a couple more AA batteries.
This is especially true with digital systems. In the past, mechanics' systems that had a dial or a slider to adjust the temperature lasted a long time because they contained a switch with metal joints connecting them together. If you still have one of these systems and the heat goes out, it can be from the components on the back of your thermostat getting worn or dirty. But with everything switching over to electronics, keeping things powered on is vital.
As a rule of thumb, change your thermostat's batteries as frequently as you change your smoke alarm batteries. Usually a thermostat will have an indicator on it when the battery is low, so pay close attention when that occurs. Many times thermostats are programmed to automatically fluctuate as the temperature changes, so it's not uncommon for you to leave your thermostat alone for a while. Just make sure not to forget about it when your unit stops working — because it might be the problem!
Give us a call at Climatic Heating & Cooling, Inc. for all your HVAC needs. We're offering $20 off new customer service calls, so reach out today for a tune up or inspection.