Air Quality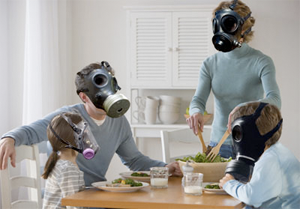 Indoor-air quality is vital when it comes to your family's health and comfort. But your home's air quality may not be as clean and healthy as you think.
According to studies conducted by the EPA, indoor air quality can be up to 100 times more polluted than the air outside – even in smoggy, urban areas.
You can breathe easy, knowing that Climatic Heating and Cooling offers a wide range of home-ventilation systems and whole-house air cleaners to protect your home and family.
All of the products we offer are backed by our service guarantees and unmatched reputation.
Humidifiers to help you control air moisture
Ventilators to bring fresh air into your home
Air Filters to clean the air before it circulates
Ultraviolet Lamps to eliminate germs and bacteria
Carbon Monoxide Alarms to measure and detect CO levels in your home