Meet Our Management Team
Harold Kemp, President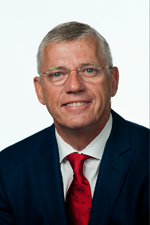 Harold founded Climatic in 1990 and has been managing the company ever since.
He holds both a masters license in HVAC and gas fitting. He has extensive experience in survey, layout and design of custom systems, both residential and commercial.
Harold moved to Middleburg, Va. in 1990 from Vero Beach, Fl., where he was the founder of Kemp's Cooling and Heating.
Harold has two daughters, Jackie and Audrey, and five grandchildren and counting.
---
Sonny Swann, Vice President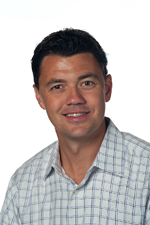 Sonny handles Climatic's operations and system design.
After attending The University of Maryland with a major of Mechanical Engineering, Sonny spent five years in information technology before coming to work for his family.
Every year, Sonny attends numerous classes and seminars to keep up with the latest innovations in home comfort and systems engineering.
He is married to his wife, Jackie and has three sons, Henry, Thomas, & Landon. During his free time, Sonny's favorite hobby is wing shooting, from ducks on his family farm in Southern Maryland to pheasants in South Dakota.
---
Wiley Grimes Jr., Service Manager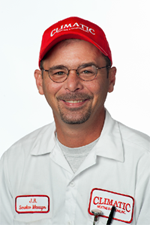 JR is Climatic's Service Manager and lead trainer. He has been in and around the HVAC industry since he was 15 years old. 
JR currently lives in West Virginia with his wife Penny.  His son, Desmond attends Eastern Mennonite University and plays baseball and is studying culinary.  JR spends as much of his free time as possible hunting and fishing.
Considered one of the best in advanced troubleshooting and repair, JR is commonly called on by equipment manufacturers to solve complex problems for homeowners.
JR holds a diploma in computer aided drafting and numerous certifications from both NATE and the manufacturers we support.
---
David White, Installation Manager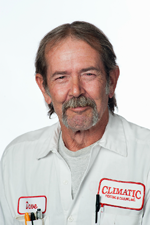 David has been with Climatic for more than 11 years and has been in the industry since 1973. He enjoys the challenges that our profession offers and specializes in designing and installing our most challenging custom work.
David holds an associates degree and numerous certifications in duct and system design.
Originally from Michigan, David then lived in Florida before coming to Virginia. David's four children and four grandkids still live in Florida and he visits them often.
If you're looking for David during his free time, you can usually find him on one of the local golf courses.
---
Tina Sirovy, Office Assistant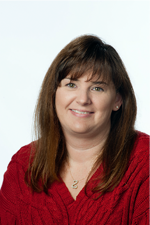 Tina is in charge of handling Climatic's warranties, installation/parts ordering and scheduling, and office tasks.
Tina started with Climatic in 2009, and has been in the industry since 2007. She is knowledgeable in the HVAC field and is people oriented.
Tina resides in Stephens City with her two daughters, Caitlyn and Courtney. Her free time is spent with her daughters, playing softball, golfing, and hanging out with friends.
---
Michelle Butler, Office Assistant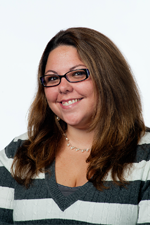 Michelle started with Climatic in 2010 and manages our schedule, processes our rebates, dispatching, and office tasks.
Michelle lives in Middleburg, VA.  Her free time is spent doing photography, spending time with her family, and an occasional trip to the beach.