3 Reasons It May Be Time to Replace Your HVAC
"To repair or replace, that is the question."
Although Shakespeare wouldn't have much knowledge on the subject of HVAC units, the existential question that's haunted homeowners for years usually revolves around repairing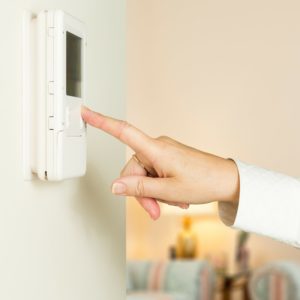 something that will inevitably break again or ponying-up big dollars to get something new (that also will break in the future).
We've seen our share of HVAC units over the years, and from our vantage point, we can pretty much tell when the time is right to take the plunge and get a new system. Often, there might not be anything wrong with your current system, and you may be missing out.
Here are a few reasons why you should replace your HVAC:
Efficiency: The US Department of Energy is on the record of stating there are significant advantages for switching to a more energy-efficient system. While the saying goes, "they don't make 'em like they used to," that's correct. Now engineers are making machines that require significantly less fuel to run. Says the Department of Energy: "Replacing an older system…can save you more than $47 for every $100 in fuel costs." Cut down on your monthly bills by making the switch.
Modern Tech: If you don't have a programmable thermostat, be it by app or by button technology, a thermostat offers enormous benefits in saving you money and machine depreciation. In many older homes, antiquated heating and cooling controls contribute to inadequacies in air flow and utility use. Does your machine still have an on/off switch? Then it's probably time for a replacement!
Environmentally-Friendly: Going green is much more than a slogan, it's for what every home should strive. Not only are there financial reasons for going green, but lessening our dependence on fossil fuels takes less of a toll on the environment Installing a heat pump can extract energy from the elements to heat your home, rather than gas or electricity.
So if you're ready to make the switch, be sure to contact us at Climatic. We've been helping customers in Virginia with maintenance, repair, and replacement for over 25 years. Our friendly staff is standing by to answer your call, and we offer a 100% satisfaction guarantee!
Thanks for reading!